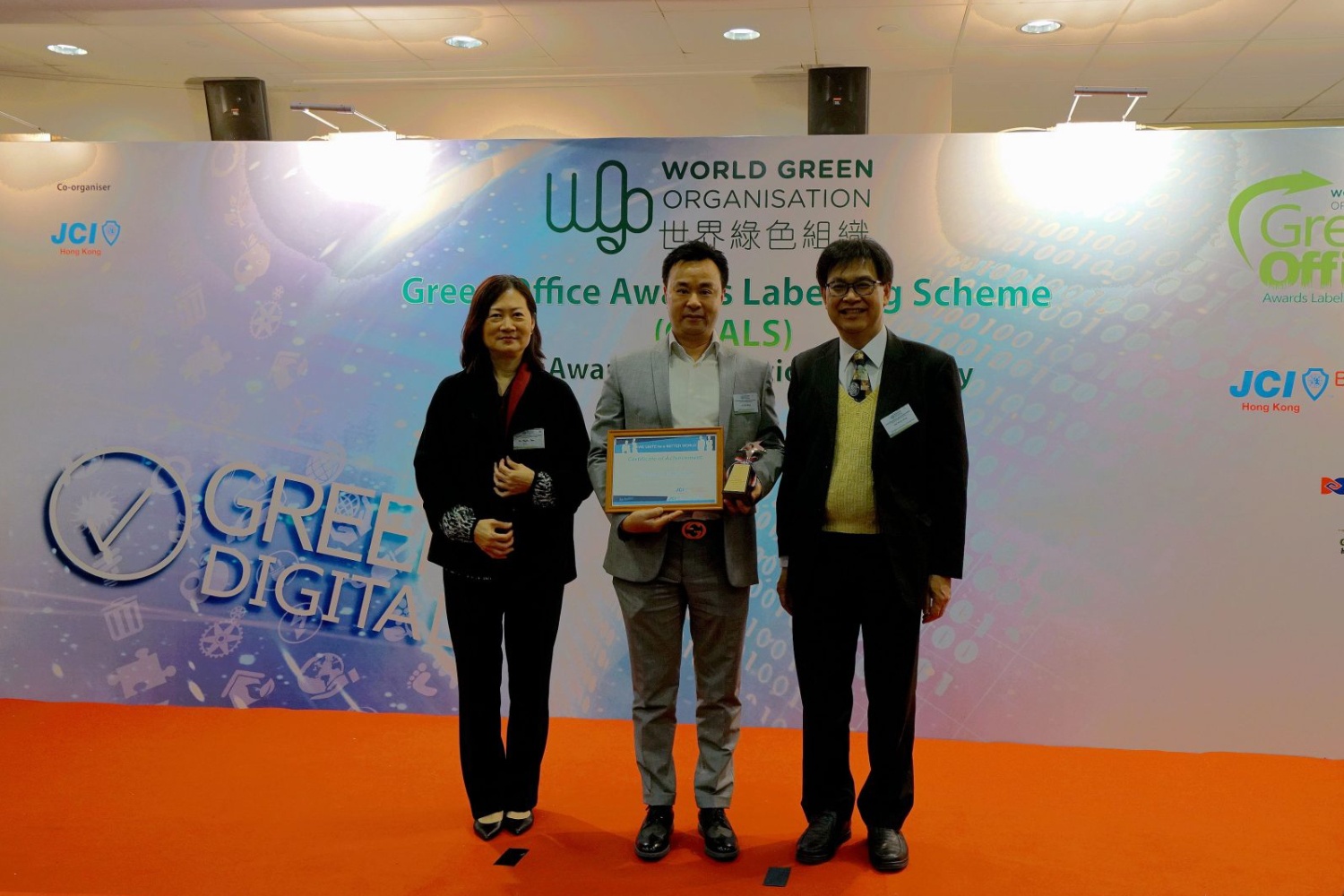 GOALS Award ceremony 2016
GOALS is an innovative programme. WGO takes pride in the fact that the offices of over 250 offices, ranging from small- and medium-sized enterprises to large multi-national corporations and publicly listed companies, have enthusiastically participated in GOALS since its inauguration in 2013.
WGO and Junior Chamber International Hong Kong (JCI) proudly award our office WGO's Green Office Label and the United Nations Sustainable Development Goals' (UNSDG) Better World Company Label, which will be effective from 11 November 2016 to 10 November 2017.