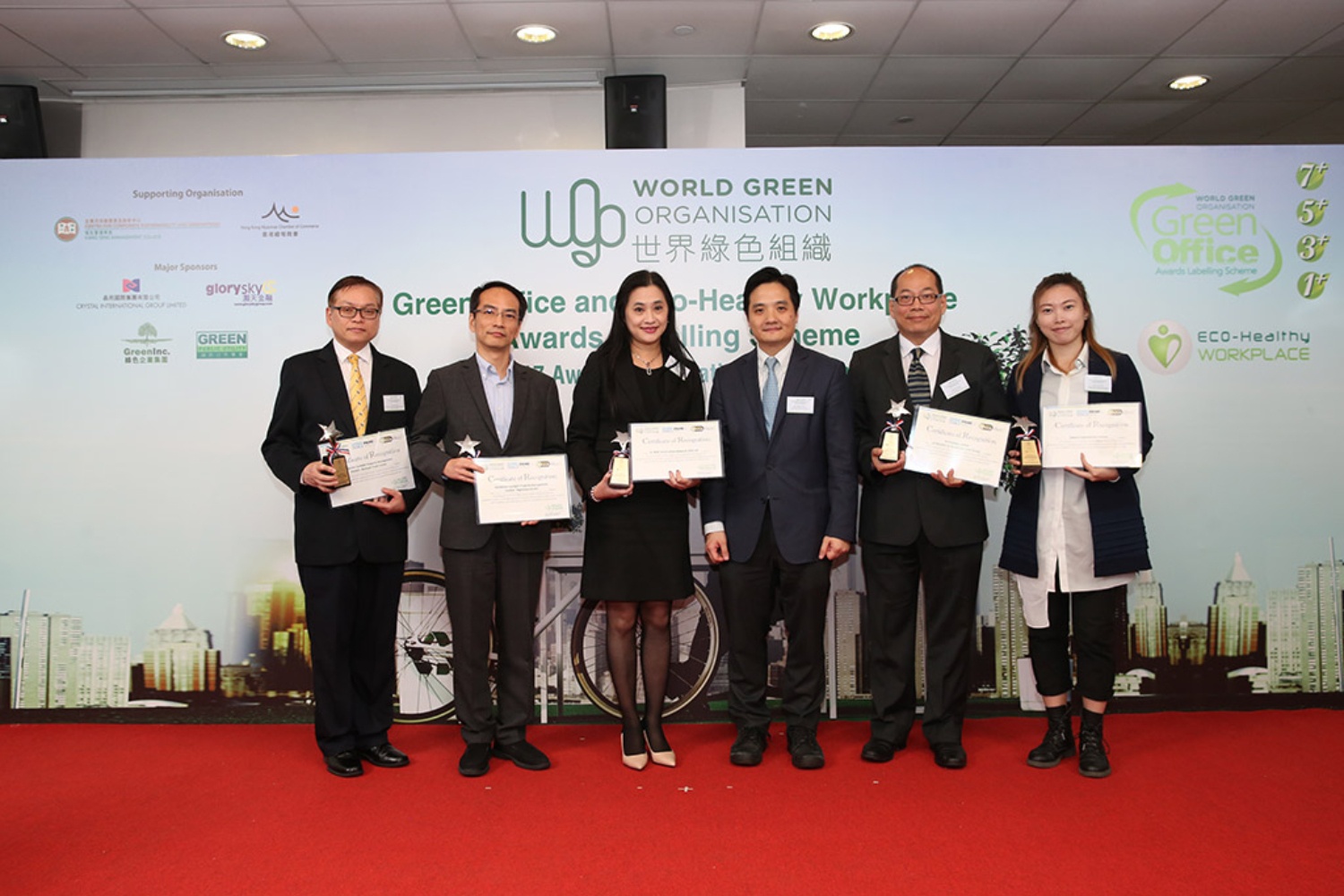 GOALS Award ceremony 2017
To raise local business awareness of the global environmental challenges addressed by the United Nations Sustainable Development Goals (UNSDG), the World Green Organisation (WGO) initiated a programme, namely Green Office Awards Labelling Scheme (GOALS) in 2013, to support offices and retailers to go Green in 9 stipulated aspects of operations.
Participating offices that demonstrate sufficient achievements in green workplace practices will be awarded with WGO's Green Office Label, Eco-Healthy Workplace Label together with a new Certificate with the United Nations PRME logo.
WGO proudly award our office WGO's Green Office Label and Eco-Healthy Workplace Label, which will be effective from 20 November 2017 to 19 November 2018.