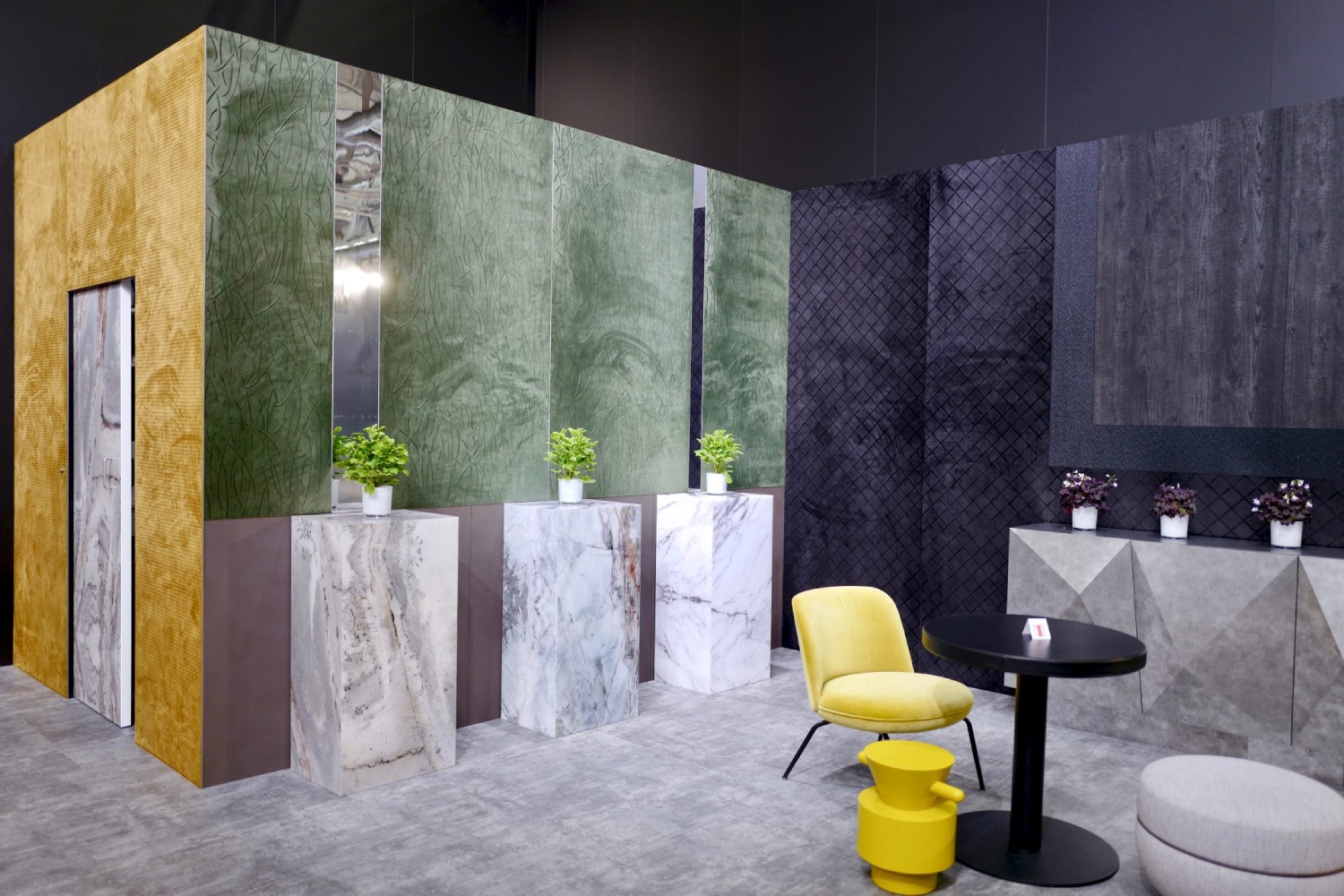 Interzum 2019 (Design Sheets )
Jibpool explores the top quality polystyrene design sheets for interiors in Interzum 2019.
There are more than hundred designs which vary from leather surfaces, mirrors, flexible mosaic patterns, structured design and perforated patterned with 3D effect.
Stay tuned! We will show you more special selection of products that can be combined perfectly with your design.