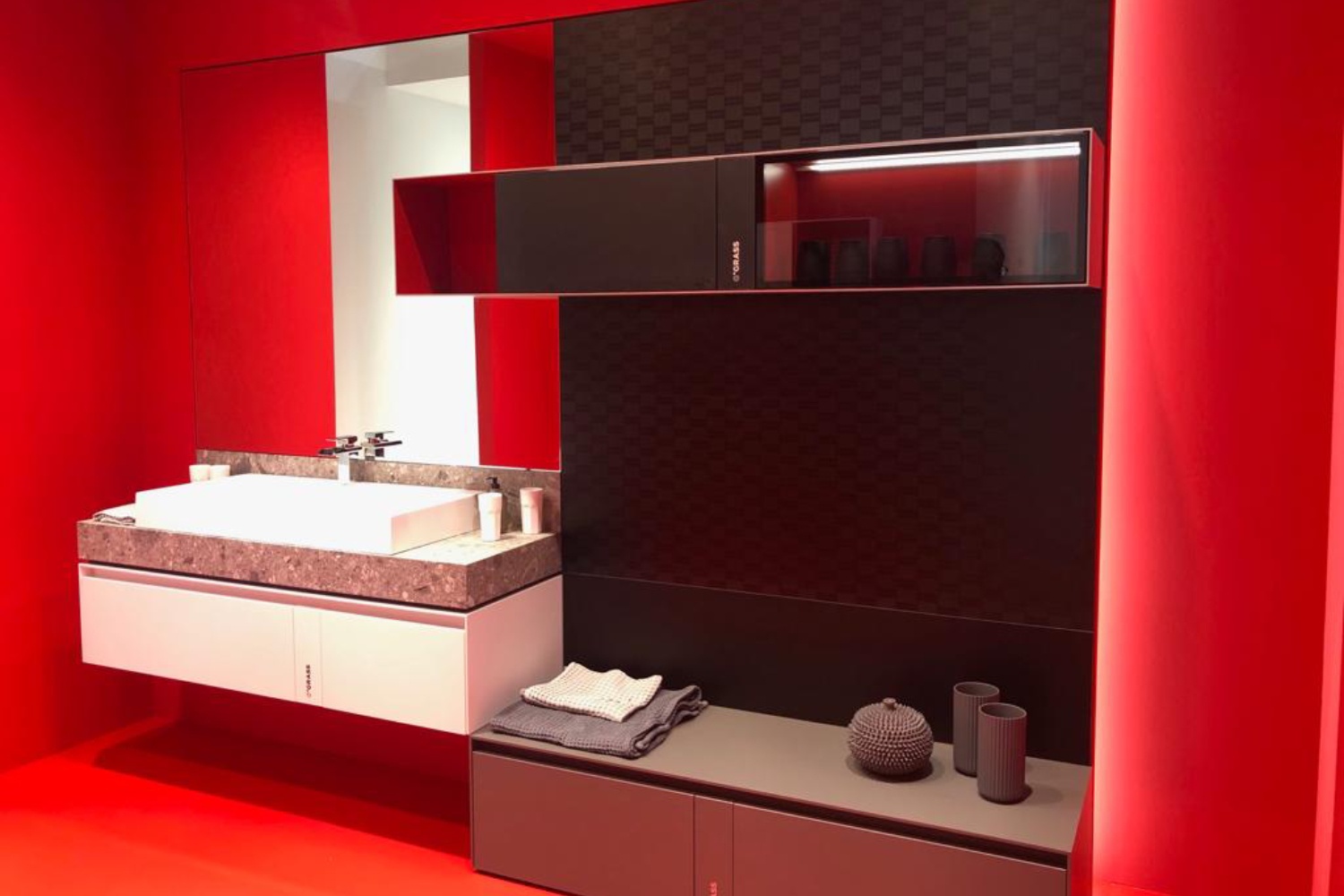 Interzum 2019 (Kinvaro T-Slim & Tiomos Hidden)
Overhead wall cabinets are still one of the most popular storage solutions in the kitchen or bathroom. Kinvaro T-Slim is a new dimension of invisibility and offers a range of different flap lift mechanisms. It combines purist looks with outstanding durability and the art of perfect movement in an unique way.
Also, Tiomos Hidden inset the concealed hinge into the furniture body that sits flush with the door and the furniture's interior walls. With the development of the hinge system, it is possible to move doors elegantly and with an almost invisible mechanism.