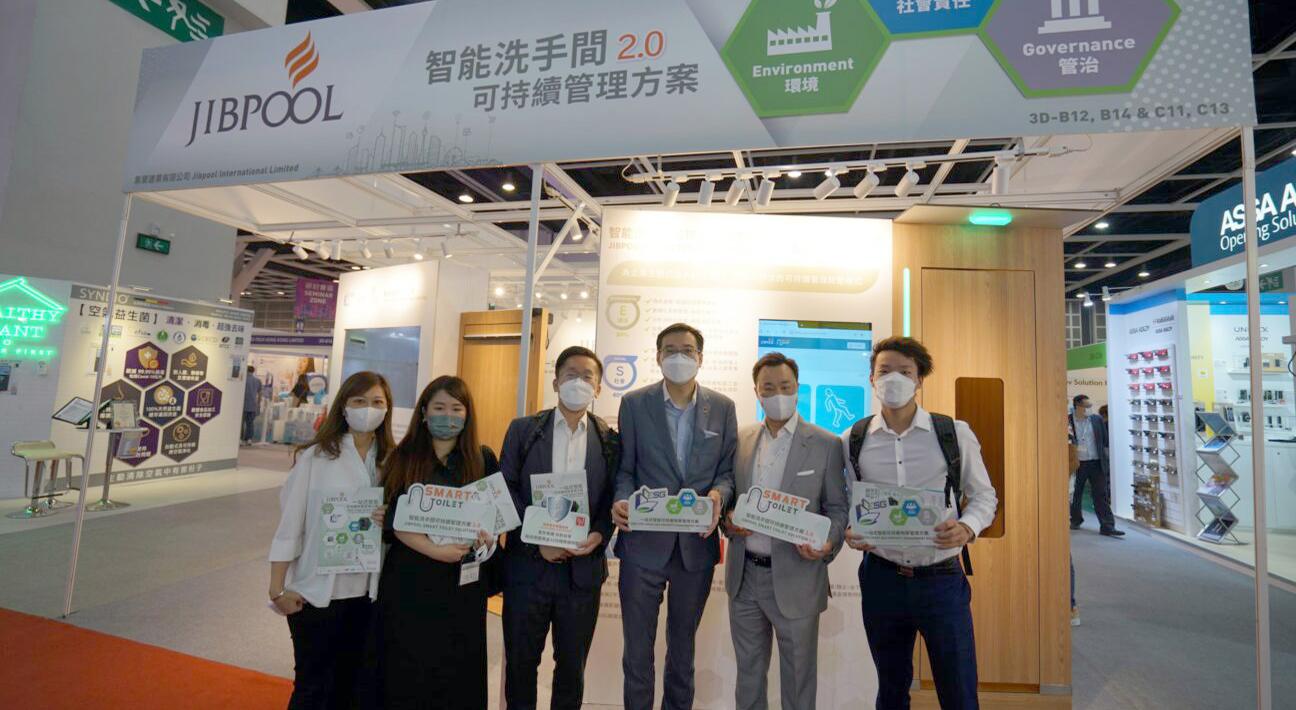 Property Management Expo 2022
This is the 2nd year for Jibpool to join the International Property Management And Procurement Expo. The event has been successfully done from 30 Aug to 1 Sep 2022.
This year, Jibpool collaborate with the World Green Organization (WGO 世界綠色組織) and ESG consultant Think ESG. Together, we introduce the brand new concept of Jibpool Smart Toilet Solution 2.0, adding ESG (Environmennal, Social, Governance) tactics into hygiene and management solution, in order to enhance clients ESG performance.
Meanwhile, the AI Life-senser Alert System is also the highlight of Jibpool Smart Toilet Solution 2.0. The AI device can identify if whether there is an accident by detecting if user's motion and movement. Once someone falls, alarm will be issued immediately in order to help managers to grasp the Golden-15-minute Emergency Rescue.
Moreover, we have displayed C.I Takiron floodsafe panel and Italy Duplex steam cleaning machine at the show. Both products contains ESG features to enhance enterprise ESG performance. We looking forward to introduce more innovative products and solutions for property management sector in future!