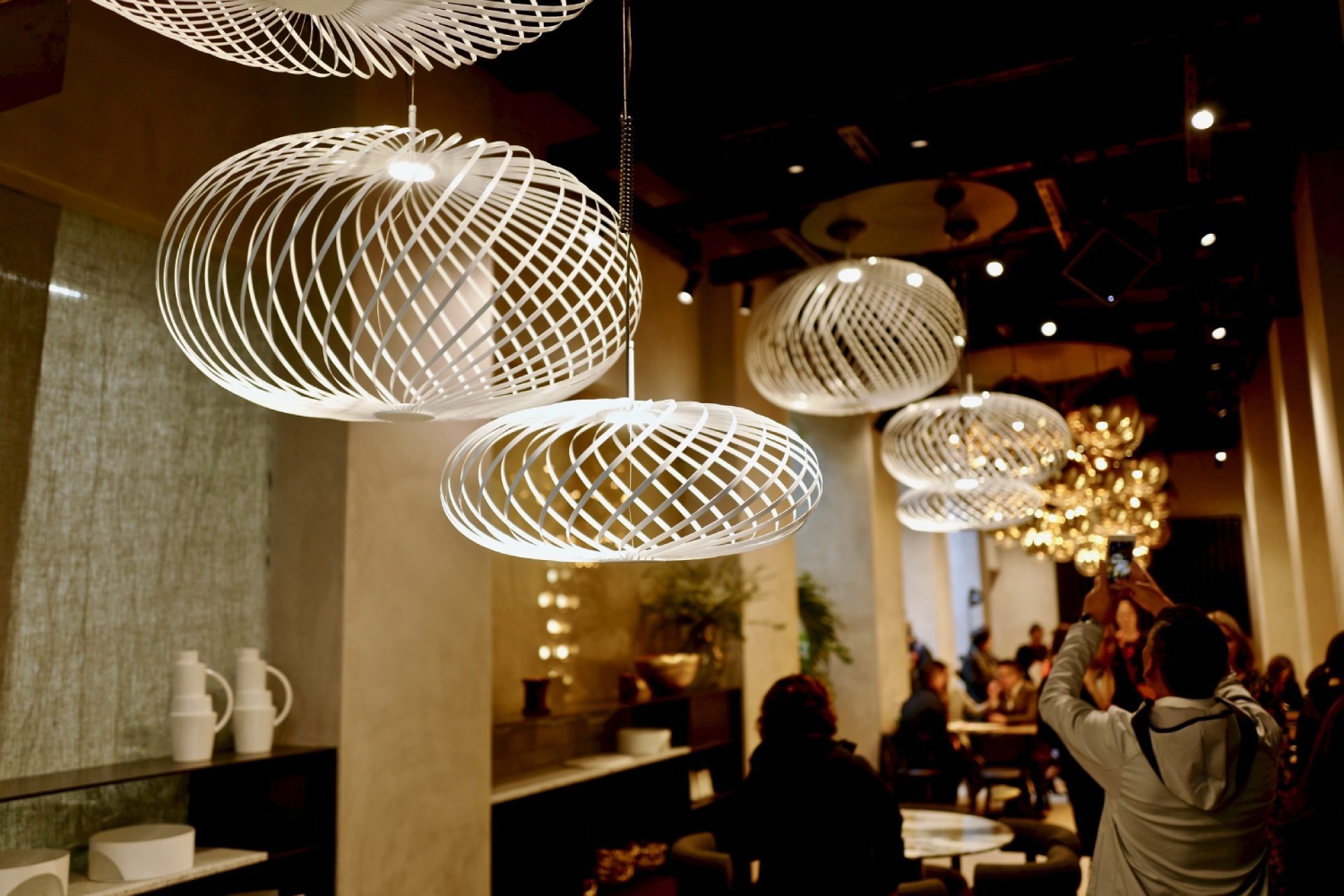 Milan Design Week 2019 (Tom Dixon)
Tom Dixon launched a stunning pop-up restaurant – The Manzoni in Milan Design Week 2019 to display his newest designs. In the grand opening of the innovative space, he showcased three specific new collections: Fat, Spring, and Opal.
FAT will be available as a dining chair, a high stool and lounge chair with a unique design.
SPRING is a collection of three pendant lamps made of stainless-steel strips.
OPAL will consist with two pendant lights, two-floor lights and a surface light. All of them made with lighting translucent globes that are made of tinted white Opalescent polycarbonate.